Historic Savannah
Cemeteries
Savannah cemeteries are some of the city's most popular tourist attractions, particularly with those seeking ghostly adventures and amateur genealogists attempting to research the death records of their families. Rich in history and legend, the Savannah cemeteries are the final resting place for many of her distinguished and notable citizens.
| | |
| --- | --- |
| Colonial Park Cemetery | Colonial Park Cemetery |
We've included some brief information about each cemetery below. For a more detailed history, click on the appropriate cemetery link.
Bonaventure Cemetery is one of the most photographed cemeteries in the country and best known for its role in Berendt's best-selling book "In the Midnight of Good and Evil." The cover of the book features "The Bird Girl" which used to reside in the Cemetery, but has since been moved to the Telfair Museum of Art. The cemetery features a number of unusual tombstones, but perhaps the most unique is one in the shape of a piano.

Colonial Park Cemetery
While Bonaventure Cemetery lies just outside the historic district, Colonial Park Cemetery is right in the heart of it. Many of Savannah's earliest citizens are buried here including many who were victims of Savannah's tragic dueling era. This cemetery is a popular stop for local ghost tours.

Laurel Grove Cemetery
Fifteen hundred Confederate soldiers and generals are buried in the north section of Laurel Grove Cemetery. The south section of the cemetery is one of the oldest black cemeteries currently in use. Laurel Grove Cemetery South is a tour stop on the African-American tours given six days a week by the Ralph Mark Gilbert Civil Rights Museum.
Search Birth, Marriage and Death Records
How about a spooky ghost tour?
Ghost's tours are Savannah's most popular tours, and you'll find walking tours as well as bus and trolley tours. You'll tour cemeteries, haunted hotels, haunted houses, and maybe even a haunted restaurant or two.

For more information on Savannah's best ghost tours:
Chilling Ghost Tours!
From Savannah Cemeteries back to Savannah Tours
Research Birth, Marriage and Death Records on Ancestry.com.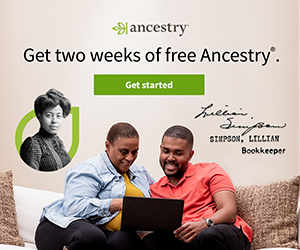 Ancestry Free Trial